{Copyright (C) 1996 thru 2016 Corporate Housing America LLC All Rights Reserved} Contact Us
* Some locations require a minimum stay of 30 days



An exciting new division of Extended Stay Properties, Inc.






NOTE: The photos on this website are a sampling of what you might expect in our fully appointed units, including a full kitchen and queen bed(s).

For Information or Reservations….
Call 503-342-8685 or CLICK HERE
Current Discounts and Specials
Beaverton 1 Bedroom Apartment Home
$50.00 OFF your first week (with minimum 4 week reservation)
Immediate Arrival ONLY (arrival within 2 days of your initial contact with CHA -
Use Discount Code - ARRIVE NOW when contacting CHA at 503-342-8685
(This offer may be withdrawn at any time without notice)


Fully Furnished 1 bedroom Garden Apartments
This is a very nice and quiet property. Each Apartment has a fully equipped kitchen with dishwasher. Internet Access / Fireplaces in select units / Private Balcony or Patio / Cable TV / Washer & Dryer in each unit.
1 Queen Bed. Sleeps 2.
Two Locations to choose from….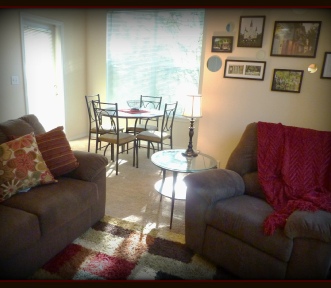 Furnishings will vary by unit and location
Check Availability
Standard rate - $700.00 - $742 per week